Compassion
-
Statement of Outcome from The Plan: We will purposely develop a wide range of bridge-building events to reach out to our region and beyond. We will be very intentional about training people at C4 on how they can engage and bring those who are not followers of Jesus to C4 where they can come to a place of belonging and believing.
Baptism
-
Baptism Sundays are exciting, uplifting, and LOUD days at C4. There's nothing like when someone comes up out of the water and the whole congregation stands to their feet in roars with cheers of celebration of Jesus' work in someone's life. We had the privilege of witnessing some amazing stories of Spirit Moves this year. God is raising people to new life in Christ!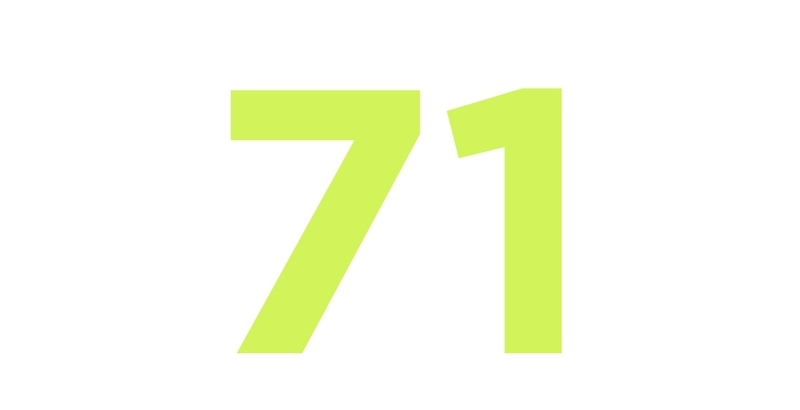 319 Baptisms since the start of THE PLAN
The Care Fund
-
Here at C4, our vision is to become a church of 10,000 that not only meets the spiritual needs of people, but also their physical and emotional needs. There are people right here at C4 who are going through difficult life circumstances and we can help. That's where the Care Fund comes in. When you give to the Care Fund, all the money goes directly to those in need.
We use the funds for emergency relief for our congregants who find themselves in short-term financial crises because of things like illness or loss of jobs. Further, because our focus here at C4 is on equipping them for their own future growth, we also use these funds to provide support and counselling to equip people to change their lives for the better and free them from the barriers that are holding them back in their walk with God.
The Care Fund is a very important part of how we do care at C4 and how we show the love of Jesus Christ to those in need. When everyone gives a little, we can make a big difference. Thank you for your generosity. We're all in this together!
India
-
In November 2016 a team from C4 travelled over 12,500 kms to India to visit JKPS, one of C4's global partners through Partners International. The C4 team conducted a two day camp at the Premanand Boys home, taught students for one day at the Bible Training Institute, they travelled a great distance to the Sundarban Islands to be involved in a human trafficking awareness program, assisted with a mobile medical clinic (including distributing eye glasses which were collected through C4's donation depot) and lastly hosted a retreat themed 'Daughters of the King' for the ladies of the Mahima homes. In the partners' monthly newsletter they thanked C4 for generously praying and providing for them. In their words, "the team of 7 came down to Kolkata only to shower love and joy to the girls and the staff too."
Uganda
-
The iTeams Impact Uganda Program experienced significant changes this ministry year. As a support to our partners through these changes a small team, including Dave and Jen Adams and Murray and Diana Schmidt, travelled to Uganda in October 2016 to visit and meet with potential new leadership for the pastoral training programs. Conversations are on-going and we're praying the transition in leadership is finalized soon.
Jinja Connection is the ministry within the Impact Uganda program that focuses on helping streets kids in Uganda get off the street and find hope and a future. C4's Danielle D'Annunzio was travelling to Uganda for work and took time to visit Jinja Connection in April 2017. She brought a message of encouragement on our behalf and came home inspired by the volunteers and the children she met.
In May 2017 a group of C4 individuals attended and helped raise funds to support Jinja Connection at their annual African Tea fundraiser in Bowmanville which was hosted by the ministry founder Allison Edwards.
bangladesh
-
Through Partners International's Adopt-a-Village program C4 partners with Bengali nationals as they provide holistic community development amongst rural villages in Bangladesh.
We mourned with our partners when one of their pastors died of cancer earlier this year. We continue to pray for those who rose up to fill the ministry responsibilities. We look forward in anticipation to a visit in October 2017 from Leor Sarkar, the leader of the Bangladesh Fellowship, to further plan and pray about the development of this partnership.
Local PArtners
-
The Refuge works with homeless and street-involved youth in Oshawa. Throughout this ministry year, individuals from C4 volunteer on the first Friday of each month preparing and serving a family meal at the Refuge.
A number of C4 individuals walked or volunteered at the annual Coldest Night of the Year fundraiser in February. Also, through the Donation Depot there are ongoing collections to help meet material needs for The Refuge.
SafeHope Home is working to break the cycle of sexual exploitation in Durham Region. This organization was started by a group of C4 individuals who responded to the injustice of sex trafficking locally. In January 2017, C4 hosted SafeHope Home's fundraiser and trafficking awareness event. Even though their greatest ministry need is for a permanent home and for program facilities, SafeHope Home recently began offering Day Recovery Programs for those who have been or currently are sexually exploited. Various C4 individuals have organized fundraising opportunities throughout this past ministry year to support and encourage this needed ministry.
The Pregnancy Help Centre runs drop-in centres in Ajax, Oshawa and, coming September, Bowmanville for individuals who are distressed due to pregnancy. Individuals from C4 volunteer in the centres, meeting with clients and also distributing and organizing donations. The Ajax location experienced an increase of clients by at least a third over the year prior. The need for this front-lines ministry is great. +Click here to read the Spring PHC newsletter.
C4 also continues to support 11 missionary households who were commissioned by C4 Church and are serving worldwide through various mission sending agencies. Each are ministering meeting the emotional and spiritual needs of the vulnerable and unreached in Jesus' name.